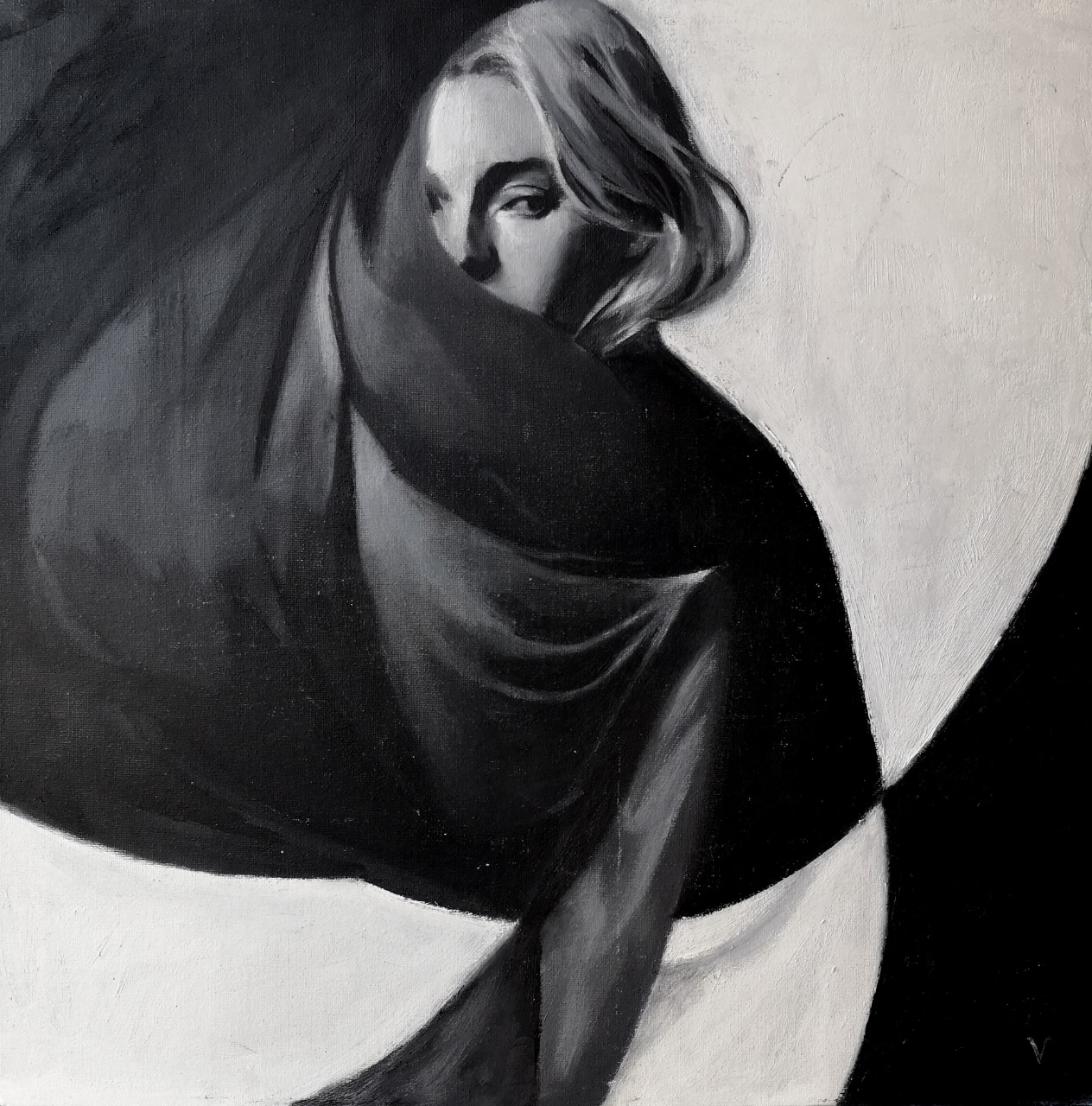 R8,000.00
Oil on canvas panel
46cm x 46cm
Price includes shipping to main SA cities
In stock
Description
VII – OIL ON CANVAS
This painting is based loosely on one of my favourite passages of scripture, Romans 7 – specifically a verse where Paul speaks about his fight with sin, or the flesh.
Paul describes his sin as a body of death from which he can't be saved. This is referring to a Roman punishment where the body of the criminal would be chained to a corpse and the decay would slowly kill the victim. Paul likens his struggle with his own demons to a body of death to which he is infinitely bound. As with many of Paul's writings, he then goes on to explain that through Jesus we have freedom from this bondage and life through His sacrifice.
I love this imagery, dark as it may be, as it truly illustrates the Christian's fight against the flesh and our innate humanity, but the awesome power of God to get us through, when we trust Him to carry our burdens.
VII is my take on this idea in a modern context, with the layers of drapery representing personal struggles and the temptations which so easily ensnare us, but with a ray of hope in the darkness.
Additional information
| | |
| --- | --- |
| Dimensions | 46 × 46 × 3 cm |